Canon G3200 Megatank All-in-One Inkjet Review
Pros
Very compact; good photo quality; the cost of ink is ~50x lower than standard inkjets
Cons
More work to set up than most printers; very limited features for the price
Rating
Introduction
Let's get this out of the way first: despite having tested numerous inkjet printers over the past few years, this is the very first inkjet review we've published since this site was founded in 2013. Why? The answer is simple: inkjets strike us as a bit of a scam. In essence, they are marketed with a huge number of attractive features and then sold at a loss by manufacturers, who hope to recoup these losses with massively-overpriced ink refills. It's basically a subscription-based approach, but manufacturers are anything but upfront about it. And what's worse, these refills never, and we do mean never, last as long as they're rated for, in part because they often jam and need "self-cleaning" (which burns through ink), or because they simply dry up after a few months due to limited use.
The need to recoup losses led to an escalating (and maddening) arms race between manufacturers and consumers, with consumers attempting to get around prices by buying generic cartridges or even unreliable refill kits, and manufacturers constantly reminding owners that such products would damage their printers. To goad owners into upgrading cartridges often, manufacturers set printers to report empty cartridges before ink was truly used up, and pulled the dirty trick of disabling printing (and sometimes even scanning) when just a single cartridge was empty. Most recently, HP took the shameful step of actually fully shutting down printers if owners installed anything but genuine HP cartridges in them. The inkjet had truly become a farce.
And this is all a great shame, because a good inkjet printer can produce photos worthy of framing for generations, and if inkjets were a bit more palatable as consumer products, we'd all have dozens of photos around our homes that we'd happily printed right at our own desks. Over the past few years, manufacturers have caught on to the fact that there are some consumers out there willing to make an honest investment in an inkjet printer for home use in order to avoid the huge annoyance of having yet another ink cartridge run out every few weeks, which of course brings an inkjet to its knees (or more accurately, brings its owners to their knees). Epson pioneered this with their Ecotank products in 2016, and in mid-2017, Canon released its competing MegaTank series. After throwing out (recycling) our last sample inkjet (which we received for free earlier this year, mind you), we went out and purchased Canon's new G3200 MegaTank Printer at Amazon for $250 (discounted from its $300 retail price), to see if the promise of many years of uninterrupted enjoyment of an inkjet printer was worth the costs (monetary and otherwise).
Read on to find out what we learned about this new breed of printer, and catch The Tech Buyer's Guru providing chatting about the G3200 on NBC's Portland Today Show, aired on September 20, 2017!
Description
The Canon G3200 is quite compact for an all-in-one, measuring just 17.6″ wide, 13″ deep, and 6.5″ tall. Of course, this is because it is fundamentally a very simple inkjet printer that happens to feature four oversized ink tanks. It has no dedicated paper trays, no sheet feeder, and uses just four colors of ink (black, cyan, magenta, and  yellow), in an age when even $100 printers are using five or six colors. So this is the first clue that something had to give if Canon were to offer a printer at a "real cost" rather than a subsidized cost. Not surprisingly, the G3200 is also missing the attractive touchscreens that many of its $100 competitors have, relying instead on just a handful of cryptic control buttons. It doesn't even have built-in duplexing. In fact, if one were to dare compare what you could get if you took the bait on a cartridge-style printer, you'd find that Canon sells essentially the exact same printer for $45, in the guise of the Pixma MG3620, and in reality that printer has better features, being both faster and capable of duplexing. In other words, you're paying an extra $200 or so to relieve yourself of the cruel shackles of the inkjet cartridge scam.
Here's what you get in the G3200's box:
As you can see, the components look a bit different from any inkjet or laser printer, which we'll discuss in more depth on the next page.
Features
We've covered what the G3200 doesn't include, so what in fact do you get for your money? Well, despite the fact that this is a very stripped down printer, you still get a lot. That includes copy and scan functionality via the included flatbed scanner, built-in 802.11n wireless networking, the ability to print up to 8″ x 10″ photos or 8.5″ x 11″ documents via the fold-out rear slot, and rated print speeds of 8.8 images per minute (black) and 5.0 images per minute (color). But the most important specification of all, and it's a biggie, is as follows:
Rated Page Yield: Up to 6,000 (Black & White)/7,000 (Color) Pages
We're putting that in quotes, because we can't honestly test it, but wow, that's a pretty bold claim. You're talking about nearly 4x the print yield of the average color laser printer here, and that brings into sharp focus how the G3200 should actually be judged. Yes, it's an inkjet, but given that it behaves in the real world more like a laser printer, it just doesn't make sense to compare it to standard inkjets in terms of cost, because it's not an apples-to-apples comparison. Put another way, there are now three classes of printers on the market: cartridge-based inkjet printers, toner-based laser and LED printers, and tank-based inkjet printers. We have to give credit to Canon for helping to create a new category of printers, just as it did with its original "Bubble Jet" printer in 1985, which first made printing with color ink possible.
Now let's learn how the G3200 actually works!
Assembly
We typically don't have a section on assembly for printers, but the Megatank design is different enough that we feel readers might like to know exactly what's entailed in setup, and whether it should be a cause for concern. The short answer is that there's really nothing to worry about, despite the bold warnings in the manual about the potential for spillage of ink that cannot be washed out of clothing, carpeting, or really anything at all! As you can see in the accompanying photo, you do indeed need to pour large bottles of liquid ink into the printer – one bottle for each of the four colors – so there is some potential for an accident. But if you prepare your work area and make sure not to be distracted while filling the tanks, there's really not much cause for concern. It's no harder than refilling a soap dispenser, and there's zero chance of overfilling, given that the bottles hold exactly enough to fill the tanks and no more.
The oddest part about the setup is that you actually have to individually unwrap and install the two ink "cartridges," shown below, which as far as we can tell are just vestiges of the standard inkjet design this model is based on. These cartridges are simply empty plastic housings that fill with ink during initialization, and don't contain any actual ink. Our hunch is that Canon has been forced to put users through this rigmarole simply because their cartridges and printers roll off of different assembly lines. In the future, we fully expect that Megatank models will have these cartridges built into the printers from the factory.
In this next photo, you can see where you install the two cartridges, namely in the printhead assembly. You can also see the runs of tubing that have been added to allow ink to be pumped from the four ink tanks in the front of the printer to the empty cartridges. We'd guess that this complicated arrangement may limit the maximum print speed of the printer, hence the reasons it's rated as slower than ever Canon's cheapest traditional inkjet printer. The added components no doubt also add some manufacturing cost, meaning the extra $200 or so that the G3200 costs versus a similar cartridge-style printer represents more than the loss Canon took selling its $45 model.
After the assembly of the printer as complete, we then braced ourselves for the connection process. Luckily, even choosing a direct WiFi connection (the printer does not come with a USB cable, and we didn't test it with one), connecting the printer only took about two minutes. Because the printer has no display, all of this must be done from the host device, and to set up the G3200 with a smartphone or tablet, you'll need to download Canon's printer app. More sophisticated inkjets with built-in screens allow you to connect to a wireless network directly from the printer.
Performance
Overall, performance was good, but not fantastic. Printing a single page of mixed text and graphics took 25 seconds, and this didn't include the 20-second "warm-up" time to prepare the inkjets, which will probably be required whenever starting the first print job for the day. Printing a borderless 4″ x 6″ photo in high-quality mode took 1 minutes and 48 seconds, while printing an 8″ x 10″ photo in high-quality mode took 3 minutes and 37 seconds.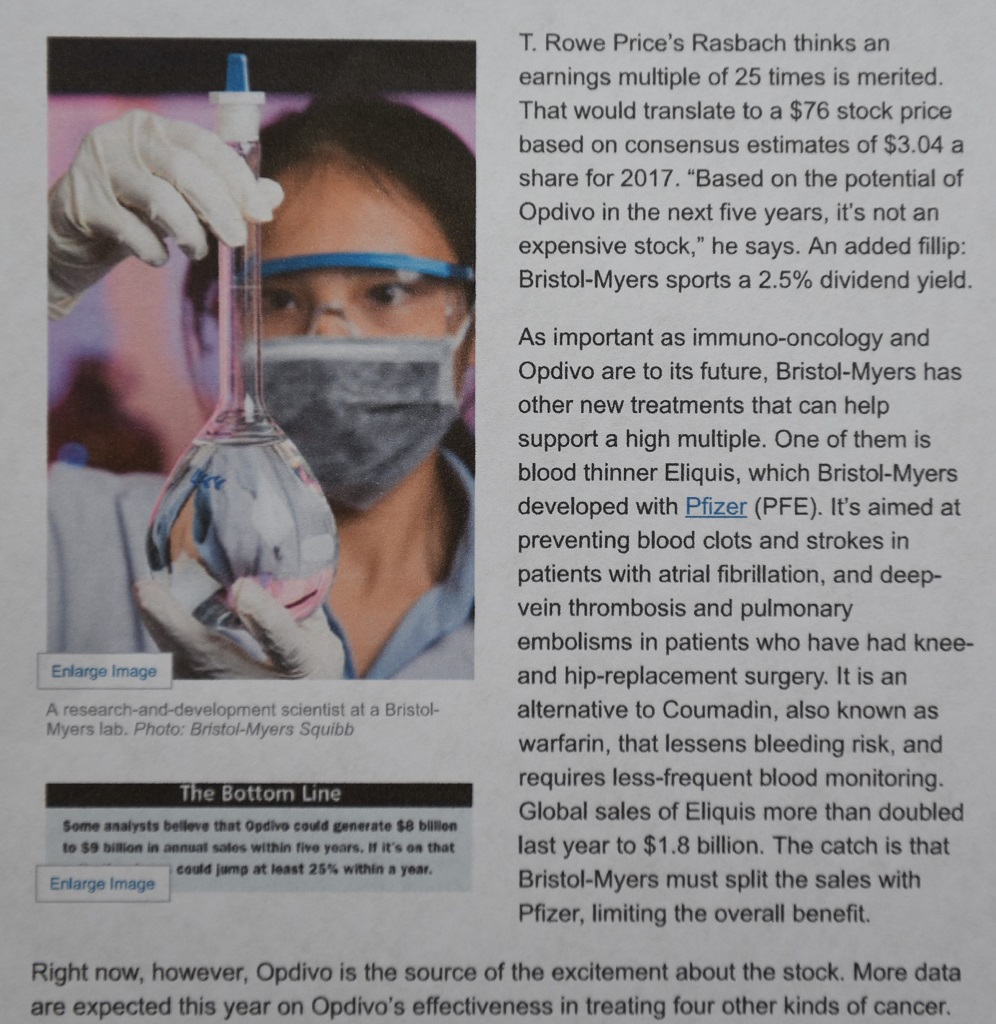 Text quality was up to par with other inkjets we've tested, which is to say it looks good until you get up close, when you start to see the rough edges around letters that you wouldn't see with a laser printer. It's certainly good enough for everyday documents, and showed no signs of skipping or jitter in the text. Home users should be more than happy with it. We've included a close-up photo of the printed page here. Click the image to get a magnified view.
Photos looked great, and were definitely on part with most $100-$200 traditional inkjet printers we've tested. The only time we've seen better was with Canon's high-end photo printers that use 5 or 6 ink cartridges, but of course, those cost an arm and a leg to keep in operation!
By the way, while we didn't test it extensively, Canon's software suite is quite comprehensive, and while this software has in the past been a portal for Canon to issue constant reminders to buy ink, that's obviously not going to be its prime purpose here. Instead, users will get to focus on the easy-to-use photo printing application, as well as Canon's useful photo cataloging software called "My Image Garden".
Conclusion
The Canon G3200 is the perfect printer for any household or small business looking to print large quantities of high-quality color graphics or photos, as long as features like duplexing, fancy paper handling, or auto-duplexing aren't required. It's a barebones printer, but it comes without any gotchas other than the one you'll know about right from the start: the price. Yes, this will scare off plenty of would-be buyers drawn to all the cheaper, fancier printers sitting next to it on store shelves, but for savvy shoppers who have grown tired of inkjet cartridge musical chairs, the G3200 offers tremendous peace of mind.
The G3200 debuted in June 2017 at an MSRP of  $299.99, but is available for $249.99 shipped from Amazon, as of our publication date. It comes with four full-size bottles of ink, and refills of cyan, yellow, magenta, and black are available for between $12 and $18 each. They are good for 6,000-7,000 pages each, which should be music to the ears of anyone used to typical inkjet cartridges, which cost $20-$25 and offer just a few hundred prints before they dry up (Canon refuses to even rate them on a page output basis anymore). That makes the running cost of the G3200 a minimum of 50x lower than a standard inkjet, and means that after about 500 prints, you will have already saved money versus a comparable standard inkjet!
For now, the G3200 earns a recommendation based on being among the least expensive tank-based printer on the market. That being said, Epson is proving to be a bit more aggressive in pricing its competing printers, with the Epson Expression ET-2650 offering a color touchscreen and similar page output ratings at the same price.